Icon IPL Therapy in Kitchener-Waterloo
ICON Intense Pulse Light technology treats dry eye, meibomian gland dysfunction, blepharitis, chalazions and ocular rosacea by stimulating facial tissue through controlled pulses of light that target irregular blood vessels, resulting in a significant reduction of inflammation along the eyelid margins.
Using skintel, IPL settings are customized for each patient based on their skin type. The aesthetic benefits of IPL include decreased redness, sunspots, irregular pigmentation, and an overall more youthful glow!
IPL can be performed as a stand-alone treatment or can be paired with Radiofrequency for maximal results. Contact us to schedule an appointment today and find out if IPL therapy is right for you.
Request Appointment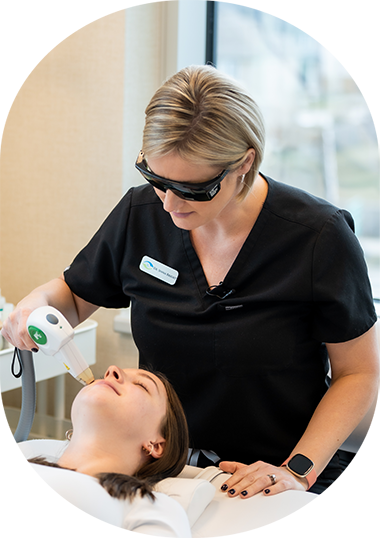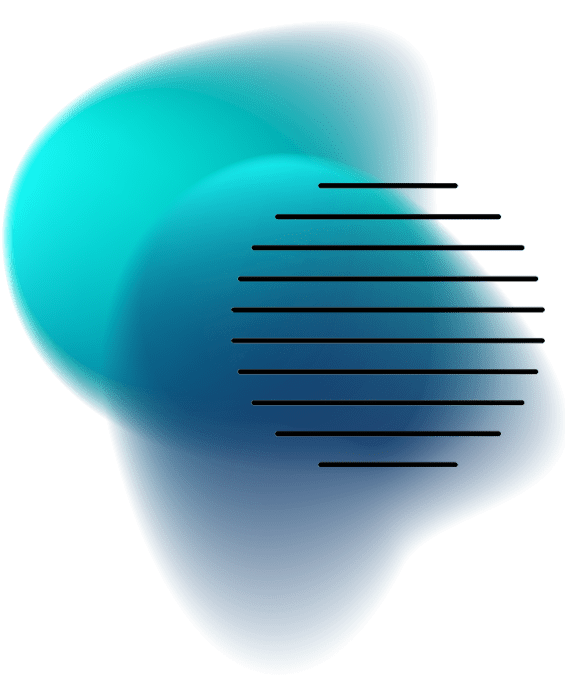 Benefits of Icon IPL Treatment
The Cynosure ICON IPL offers a variety of benefits:
Reduces inflammation and redness in the eyes and around the eyelids
Stimulates the meibomian glands
Improves the stability of the tear film
Reduces fine lines and wrinkles
Our team performs IPL therapy in-office, so you can rest assured that you're in good hands.
The IPL Procedure
Before the procedure starts, drops are instilled in your eyes, protective eye shields are inserted, and a mild lotion is applied to your skin. During treatment, a crystal is applied gently to the skin, which emits controlled, gentle pulses of light. Settings can be adjusted based on your individual comfort levels.
Multiple sessions may be recommended depending on the severity of the condition.
Pre-Treatment Care
Before treatment, it is important for you to undergo a dry eye consultation to assess your specific needs and determine if IPL is right for you.
The following instructions should be followed before any IPL treatment:
Remove all makeup, including eye makeup, lotions or sunblock and wash the facial area prior to treatment. Any preparations left on the skin will act as an impedance to the energy and will diminish the effects.
Neurotoxins or fillers should be given post-treatment or a minimum of 2 weeks prior to treatment.
For 5 to 7 days prior to treatment, at the practitioner's discretion, avoid therapies that may cause erythema (redness) or irritation, such as Retin-A or products containing Isotetrinoin, glycolic and or salicylic acid.
Prior to treatment, please inform your doctor if:
You have experienced any changes in your health or medications
The treatment area has any open lesions or infections.
You are pregnant or breastfeeding
You have had unprotected sun exposure or use of tanning beds/creams within the past 4 weeks
Post-Treatment Care
Following treatment, lubricating drops will be instilled in your eyes, and our team will discuss post-treatment guidelines with you.
Until redness has resolved, it is recommended to AVOID THE FOLLOWING:
Applying cosmetics to treated areas
Swimming, especially in pools with chemicals
Hot tubs and Jacuzzis
Activities that cause excessive perspiration
Sun exposure to treated areas. Apply an SPF 45 or greater sunscreen to cover the treatment area and prevent skin colour changes
Aggressive scrubbing and use of exfoliants on the treated area
No exercising for 24 to 48 hours post-treatment
Bathe or shower as usual. Treated areas may be temperature-sensitive. Wash your skin with warm water and a gentle cleanser
You may apply wrapped ice or gel packs to the treatment area for 10 to 15 minutes if needed. Do not pick, remove, or pull at any darkened lesions, as scarring may occur.
Please contact our office immediately if you have any unforeseen side effects.
Expected Results
Patients often notice an improvement in dry eye symptoms after a few weeks or months of IPL treatment. The frequency and severity of symptoms are reduced, allowing for greater comfort and improved vision.
Results can vary depending on individual factors, and ongoing maintenance sessions may be recommended to sustain the benefits.
Guided IPL Treatment
The Icon IPL is an effective treatment method to help treat the underlying cause of dry eye disease. Our team is with you every step of the way to make your experience productive and comfortable.
Contact us to schedule an appointment today and experience the benefits of IPL therapy.
Request Appointment
Visit Us
We are located in Medical Centre 1 (at The Boardwalk), with plenty of free parking available in front and at the rear of the building.
‎
(Do not send personal health information by email)
Our Address
430 The Boardwalk, Suite 404 Medical Centre 1

Waterloo

,

ON

N2T 0C1
Our Hours
Monday

:

8:30 AM

–

7:00 PM

Tuesday

:

8:30 AM

–

5:00 PM

Wednesday

:

8:30 AM

–

7:00 PM

Thursday

:

8:30 AM

–

7:00 PM

Friday

:

8:30 AM

–

4:00 PM

Saturday

:

Closed

Sunday

:

Closed