Guiding You Through Laser Eye Surgery
Laser eye surgery, particularly LASIK, is a type of refractive surgery that can correct myopia, hyperopia, and astigmatism. Our team at Waterloo Vision Care Clinic provides comprehensive laser eye surgery co-management services, including post-LASIK care.
Our consultation services can recommend if LASIK is right for you and go over what you can expect during your laser eye surgery experience.
Contact us today to find out if you're a candidate for LASIK and how we can help every step of the way.
Request Appointment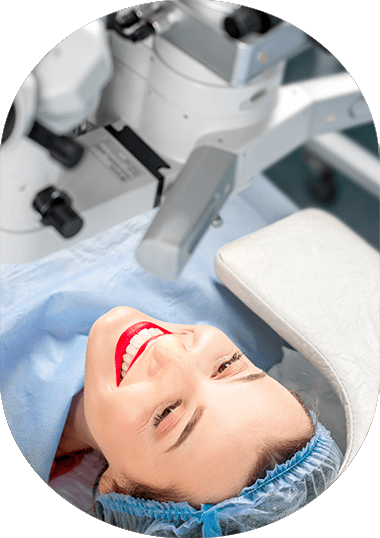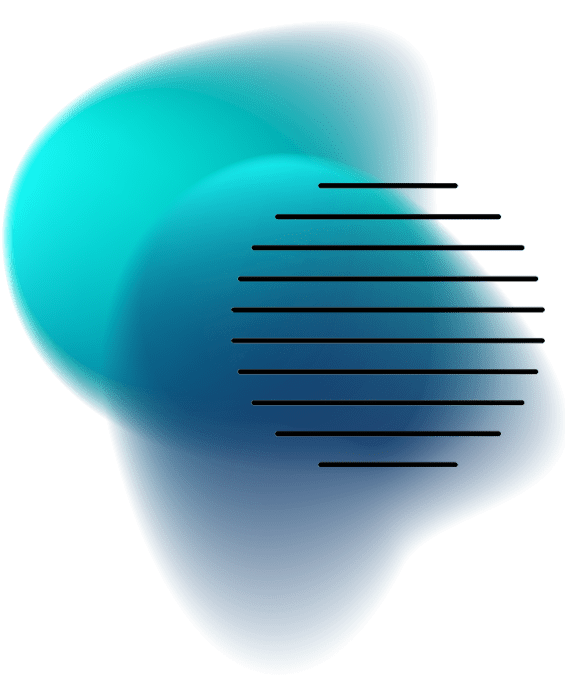 Am I a Candidate for LASIK?
Our team can work with you to determine if you are a candidate for LASIK. The ideal candidate will have healthy eyes with adequate corneal thickness as the procedure removes tissue from the cornea to reshape the eye.
Chronic dry eye, corneal disease, or other issues can also affect your candidacy for LASIK surgery. We offer pre-operative exams and consultations at our practice.
What to Expect During LASIK
What Is Wavefront LASIK?
During the LASIK procedure, your ophthalmologist numbs your eyes with specialty eye drops before making a small incision in the outermost layer of your cornea to create a flap. Opening this flap will give your surgeon access to your underlying corneal tissue, which they then reshape using an excimer laser.
Reshaping this tissue helps correct your refractive error, and the flap is placed back in its original position after completing the surgery to heal.
Wavefront LASIK, wavefront-assisted, wavefront-guided, or custom LASIK uses laser treatment (ablation) mapped by computerized analysis. Wavefront-guided procedures are much more precise than ablations determined using standard eyeglasses prescriptions.
Wavefront-guided ablations provide sharper vision than conventional, non-wavefront LASIK. They can improve night vision, eliminating or reducing the risk of halos or glare.
Co-Managing Your LASIK Recovery
Following your LASIK procedure, we recommend you use medicated eye drops and protective shields to cover your eyes. It's also essential to arrange transportation to and from your LASIK procedure.
It would help if you tried to rest your eyes as much as possible on the day of your surgery, and you may be asked to visit your doctor the following day for an eye exam. We are happy to provide post-operative care for you at Waterloo Vision Care Clinic through a co-management agreement with your surgeon.
My Vision Is Blurry After LASIK
It can sometimes take several months for your eyes to completely stabilize following your LASIK procedure. If several months pass and your vision is still blurry, contact your LASIK surgeon to schedule a follow-up appointment and get an update on your vision.
Post-LASIK Eyewear
Even if your vision seems much better after LASIK, you may still need eyewear to be more comfortable. When outside, it's still important to protect your eyes from the sun and other hazards with sunglasses and safety eyewear.
If you're around 40 years of age, you may still need reading glasses and glasses for night driving for added safety and comfort.
Post-LASIK Care
Scheduling routine eye exams post-LASIK is essential to monitor your eyes and vision. Even with better vision, you still need to have your eyes checked for eye disease and other issues. Regular eye exams can help keep your vision stable after LASIK.
Helping You Achieve Your Vision Goals
Our laser eye surgery co-management services are designed to help you feel comfortable throughout your LASIK procedure. We understand opting to get laser eye surgery is a big decision, and we are here to answer all your questions.
Contact us to schedule your laser eye surgery consultation today and find out if you're a candidate.
Request Appointment
Visit Us
We are located in Medical Centre 1 (at The Boardwalk), with plenty of free parking available in front and at the rear of the building.
‎
(Do not send personal health information by email)
Our Address
430 The Boardwalk, Suite 404 Medical Centre 1

Waterloo

,

ON

N2T 0C1
Our Hours
Monday

:

8:30 AM

–

7:00 PM

Tuesday

:

8:30 AM

–

5:00 PM

Wednesday

:

8:30 AM

–

7:00 PM

Thursday

:

8:30 AM

–

7:00 PM

Friday

:

8:30 AM

–

4:00 PM

Saturday

:

Closed

Sunday

:

Closed